Howdy! These new-old-west cartoons started out as an assignment for Stephen Silver's character design course at Schoolism.com, but ended up becoming an IP project on its own. The bundle is formed by Burt, the hero; Bailey, the sheriff; Travis, the farmer; and Hewitt, the kid. Even though this was made for personal study, I envision it as a TV animated show.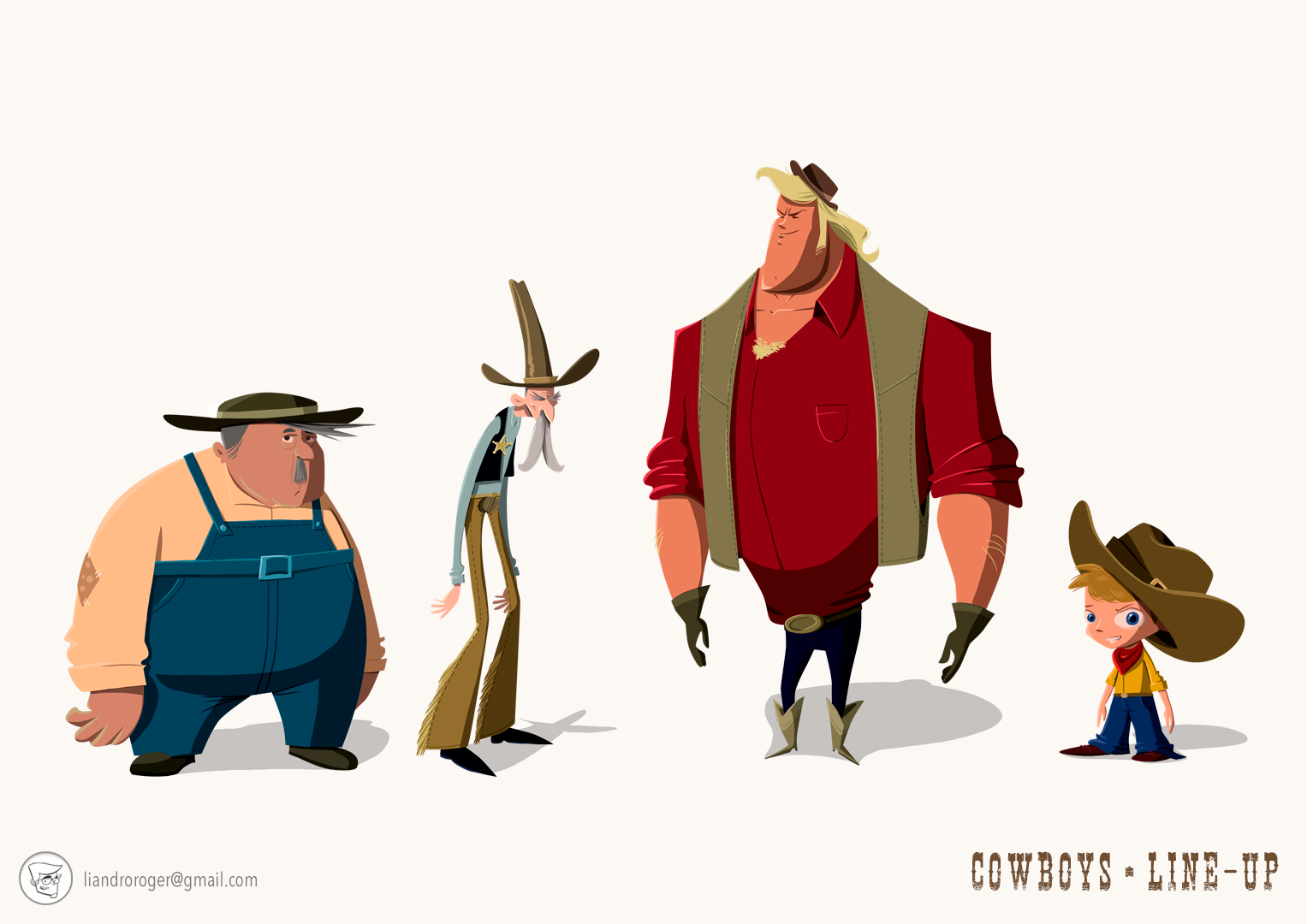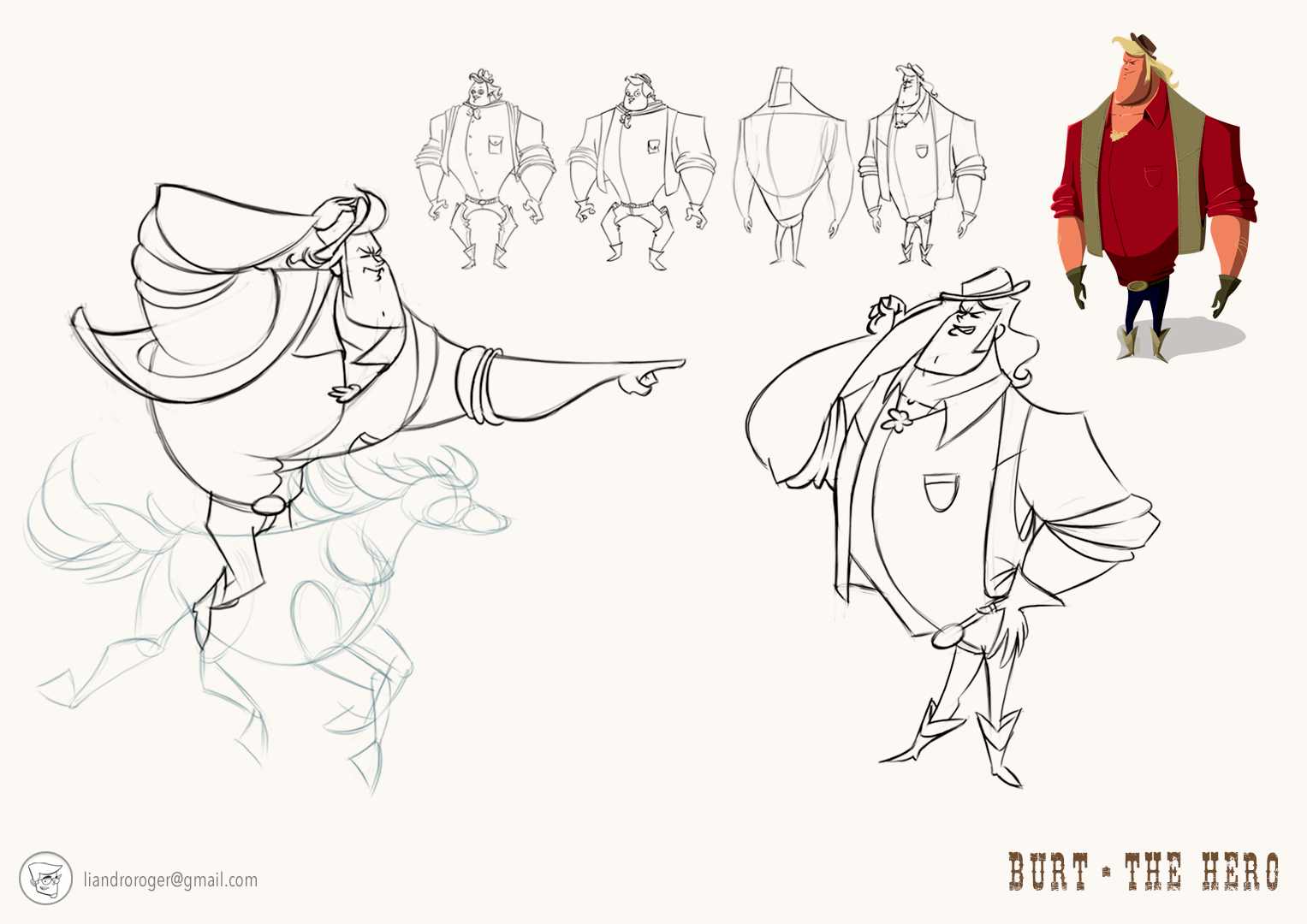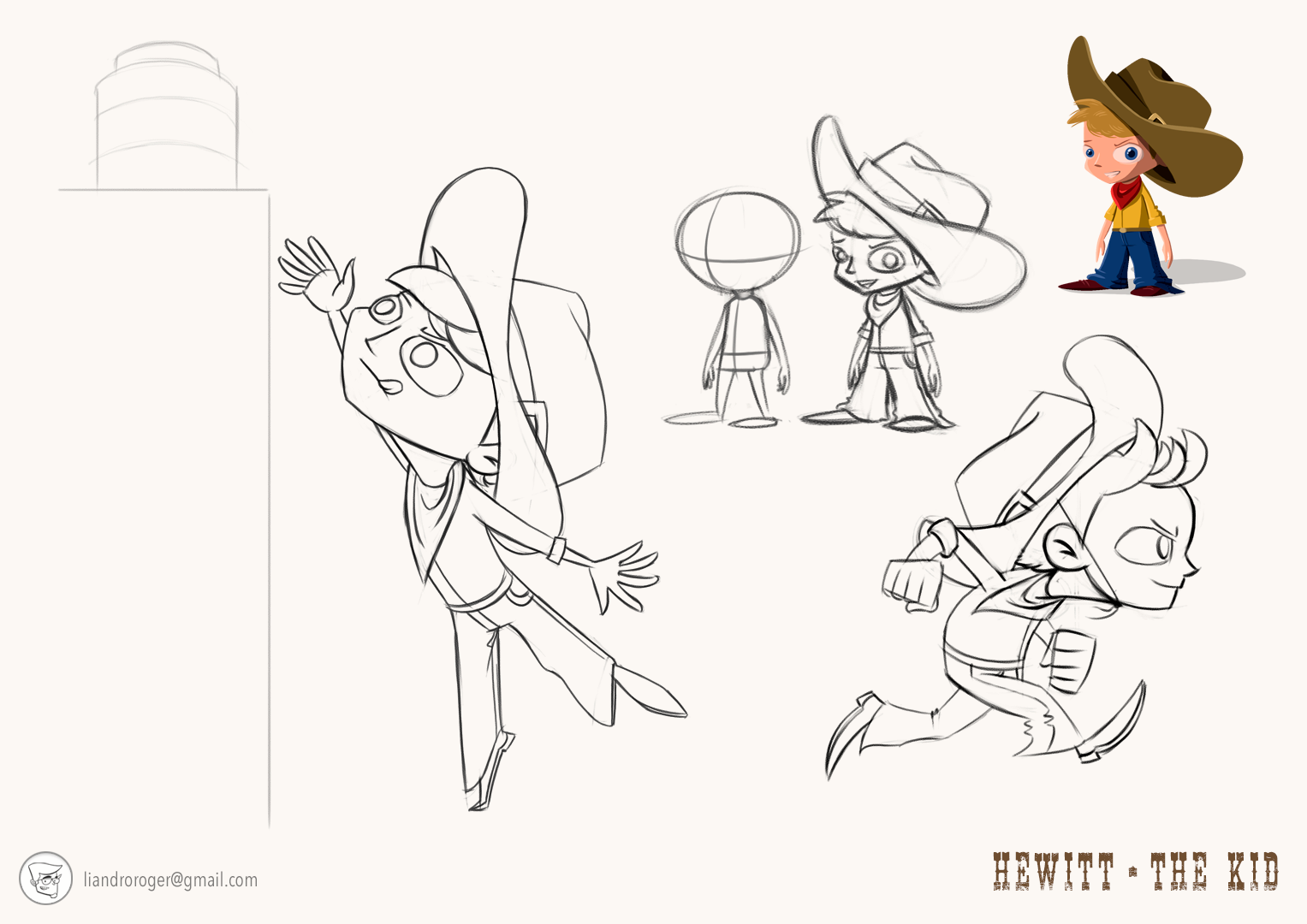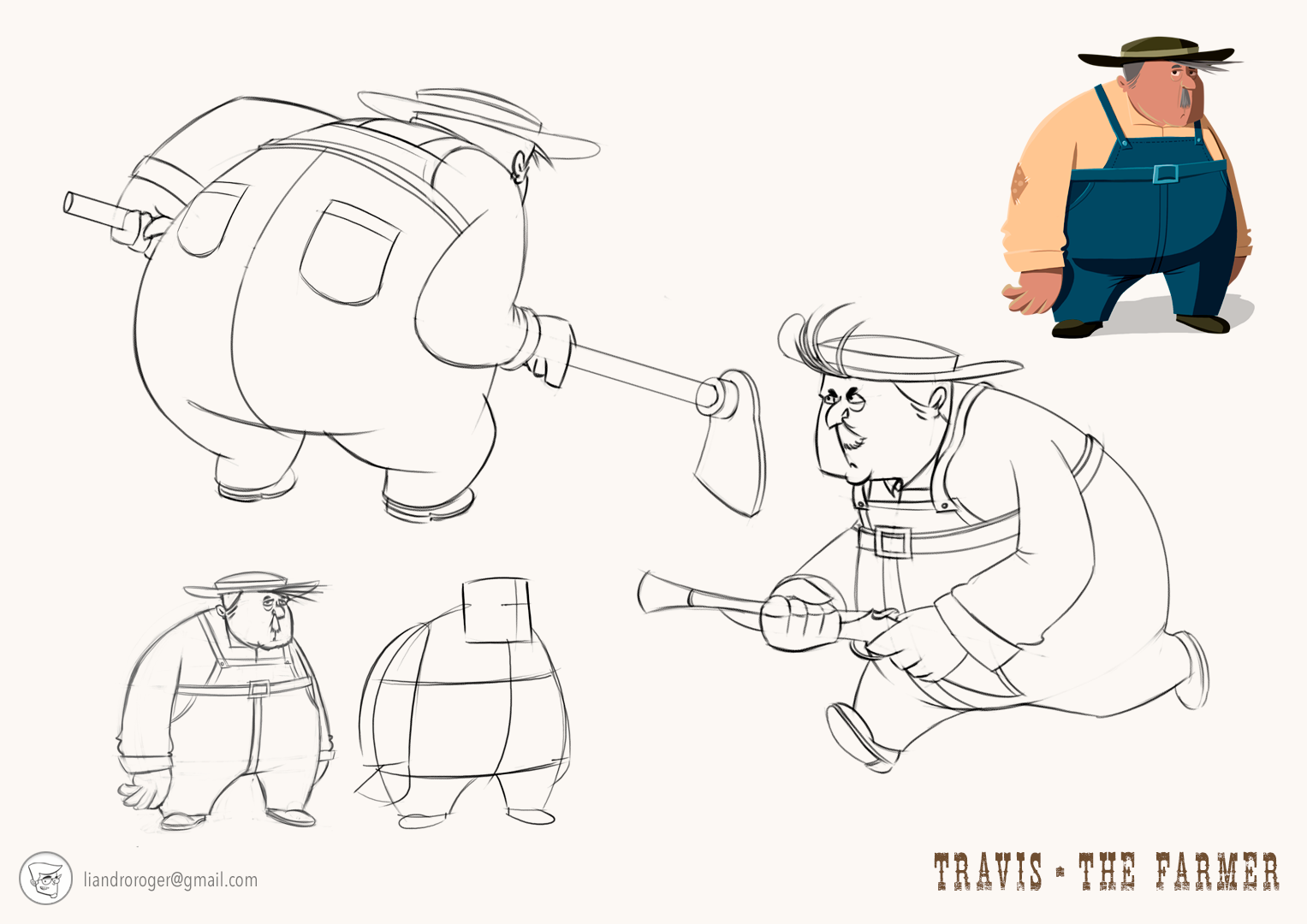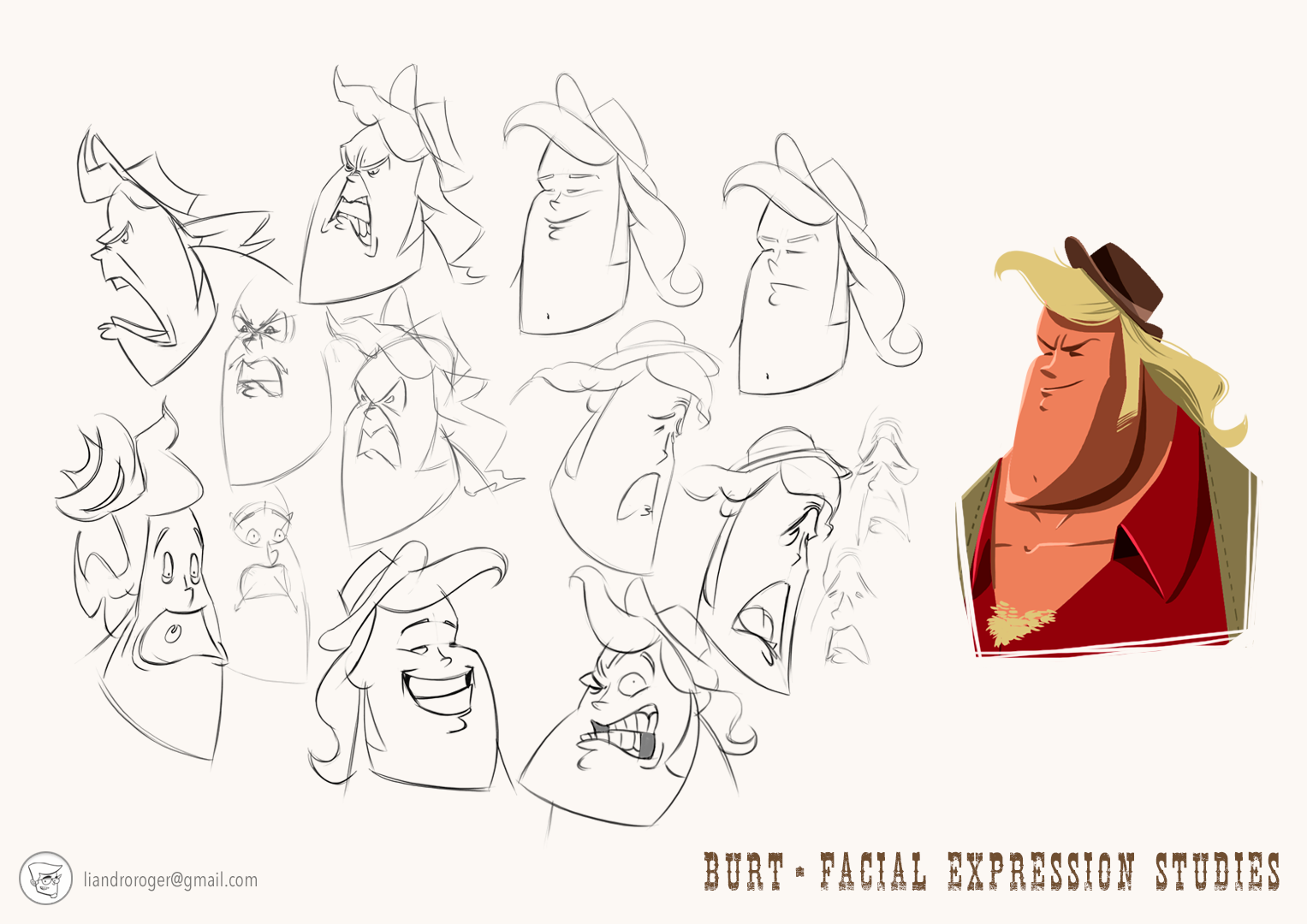 This is an adventure PC game I am currently working on. Lionel is a giant who was adopted by a group of villagers after being foresaken by his tribe. He goes through a series of challenges in order to become the guardian of the village. Game credits are held by Playable Creatures (Rafael Montenegro: story, game design and programming | Liandro Roger: art and animation | Roberto Oskman: music and audio effects). You can purchase the game or learn more about it on this link: 
https://playablecreatures.itch.io/lionel-the-guardian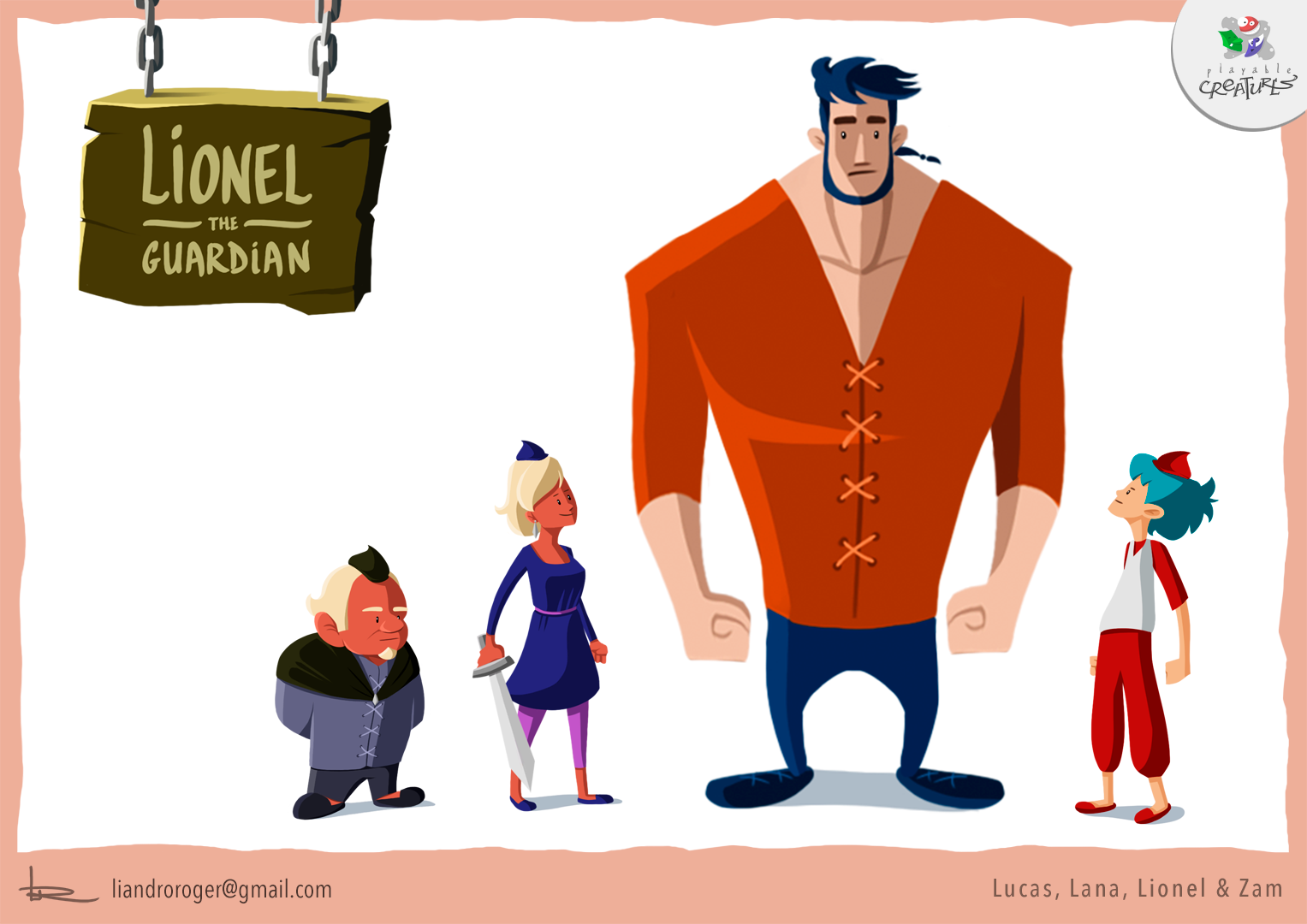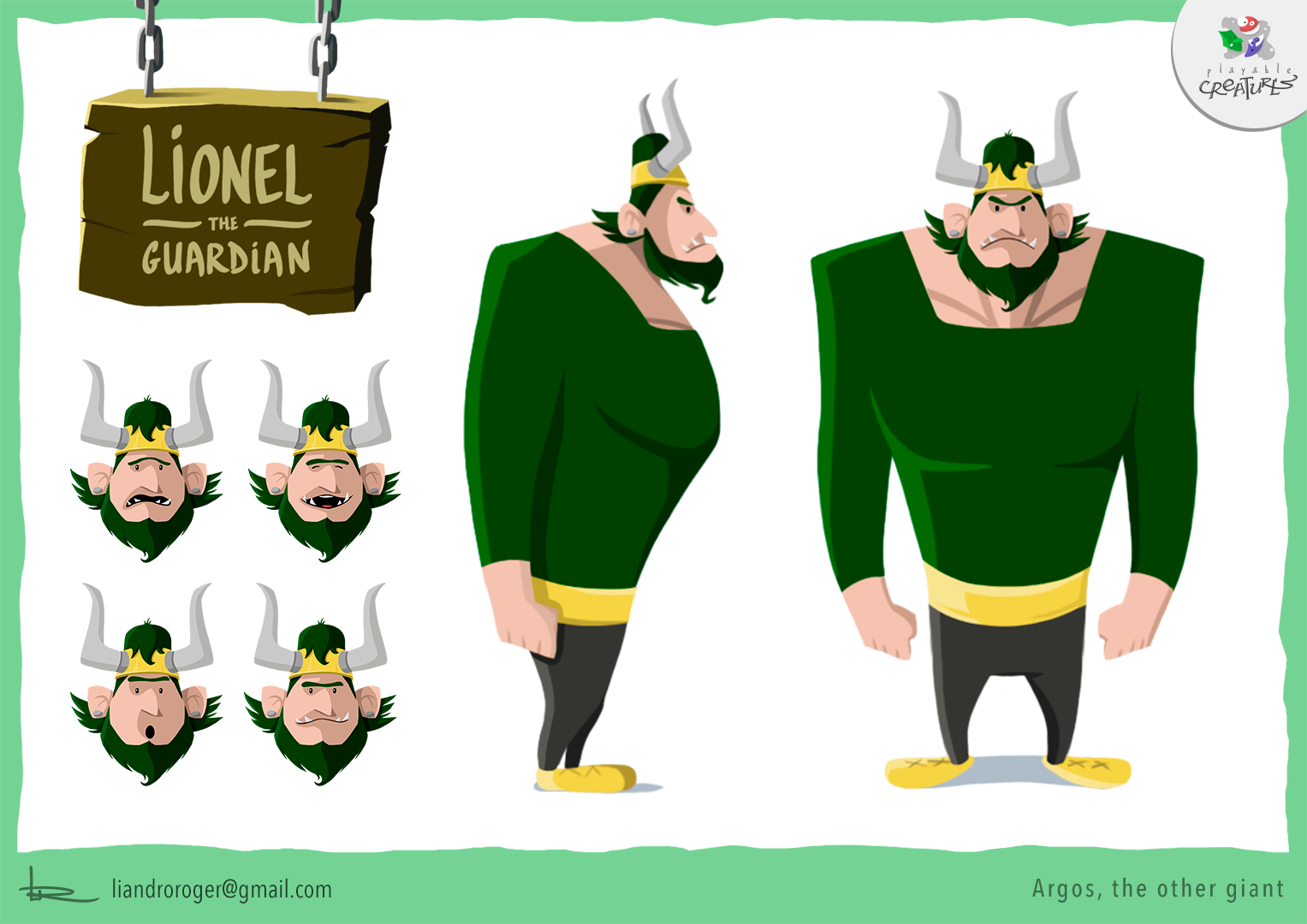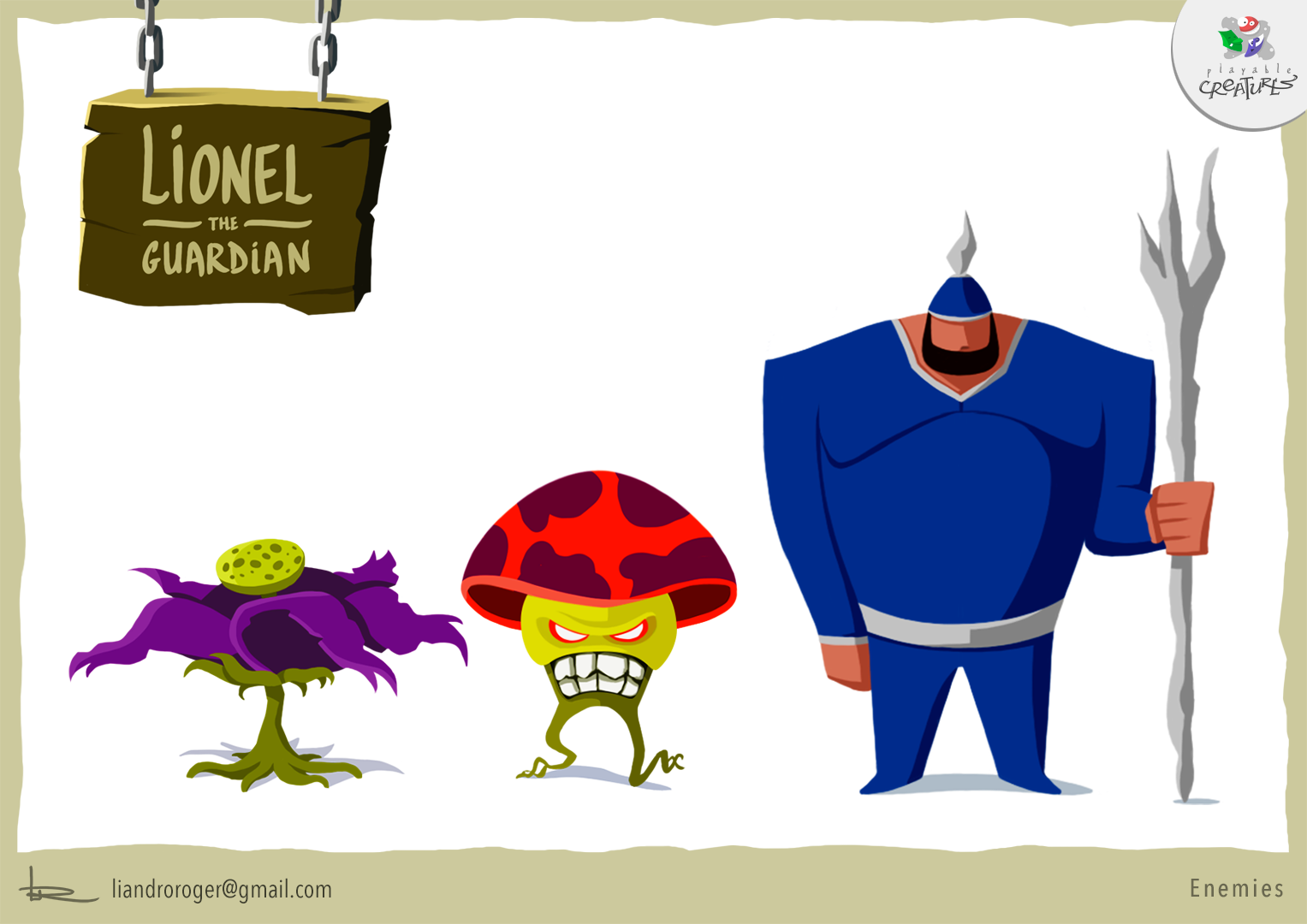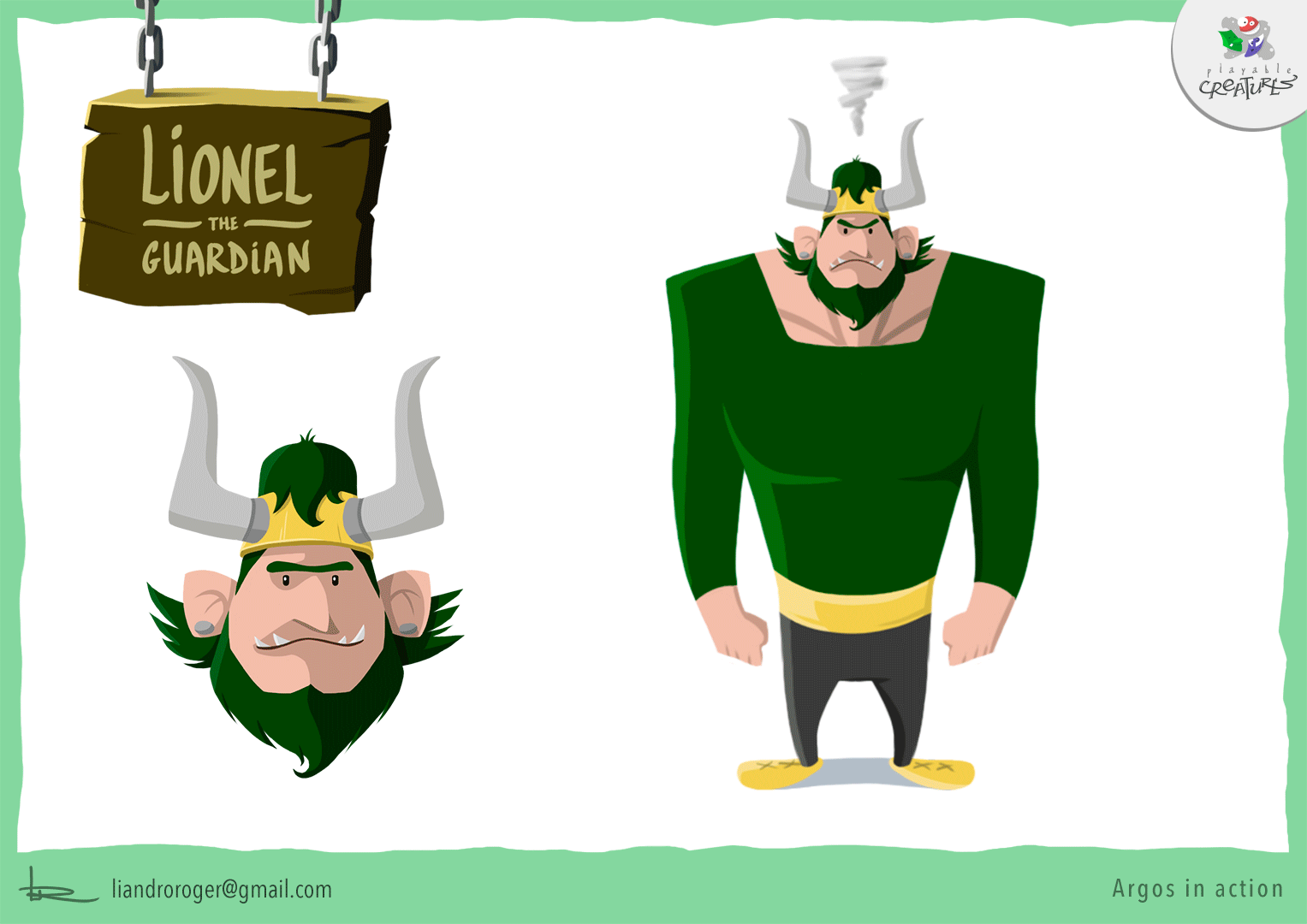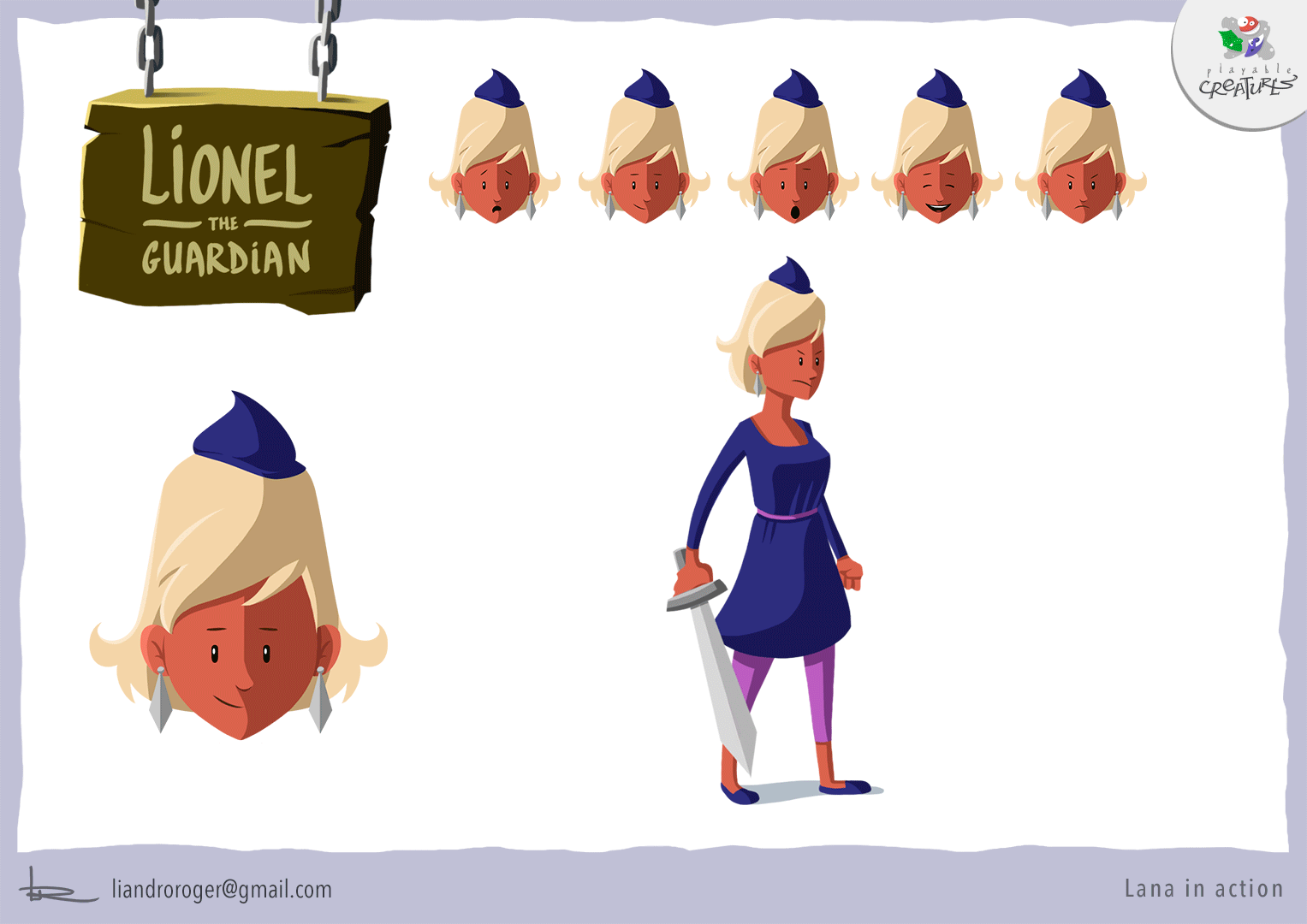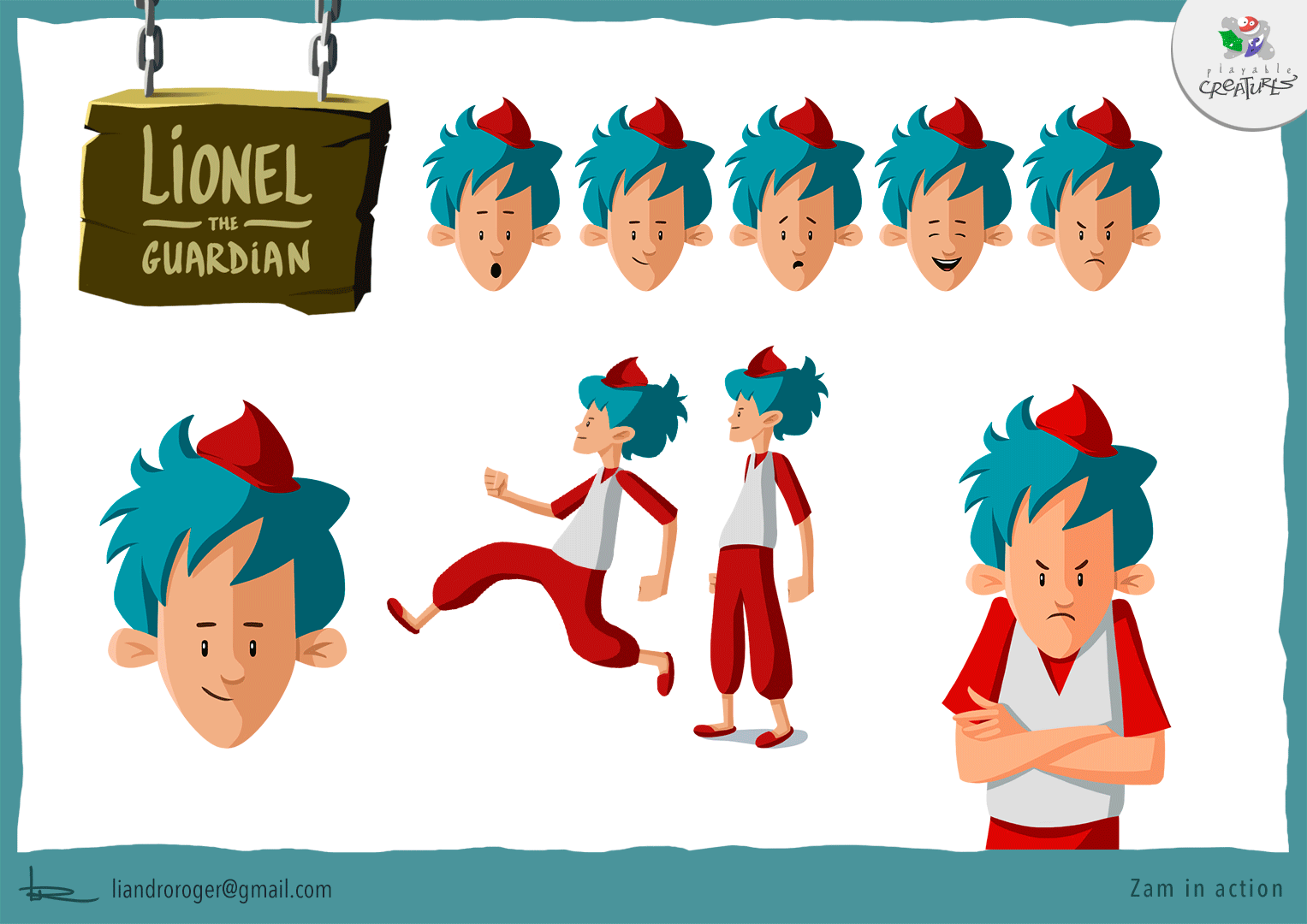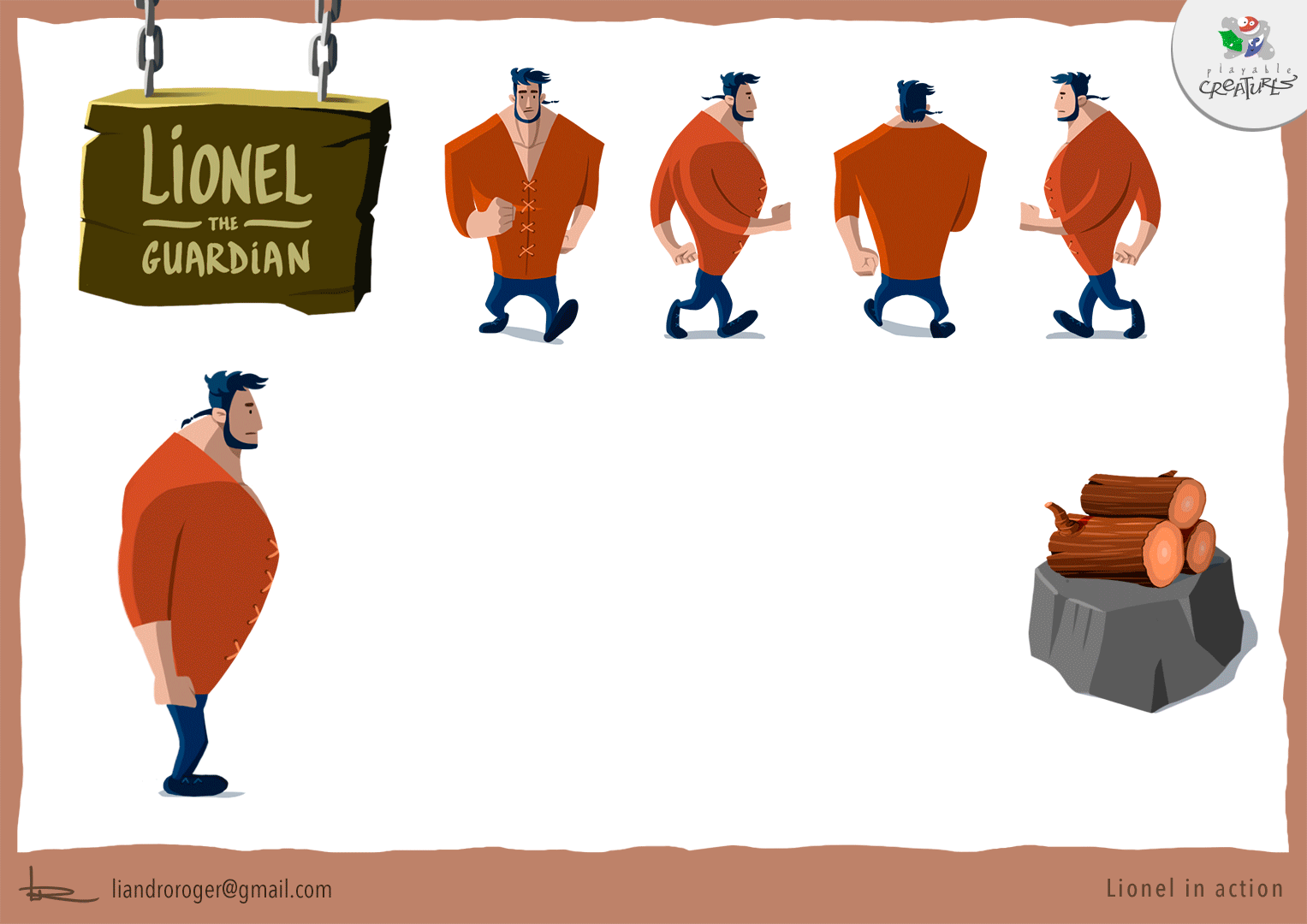 Granny Annie is a sympathetic old lady with a lot of energy and life, but also pretty temperamental. This character initially featured in an indie traditional comic story I made as a student in 2006. Then, during my MA in 2016, the character was redesigned from scratch as I adapted the story into a new multimedia web format. The images below show Granny Annie's new design featured in the webcomic version, which you can read on this link: 
www.atravessandoarua.com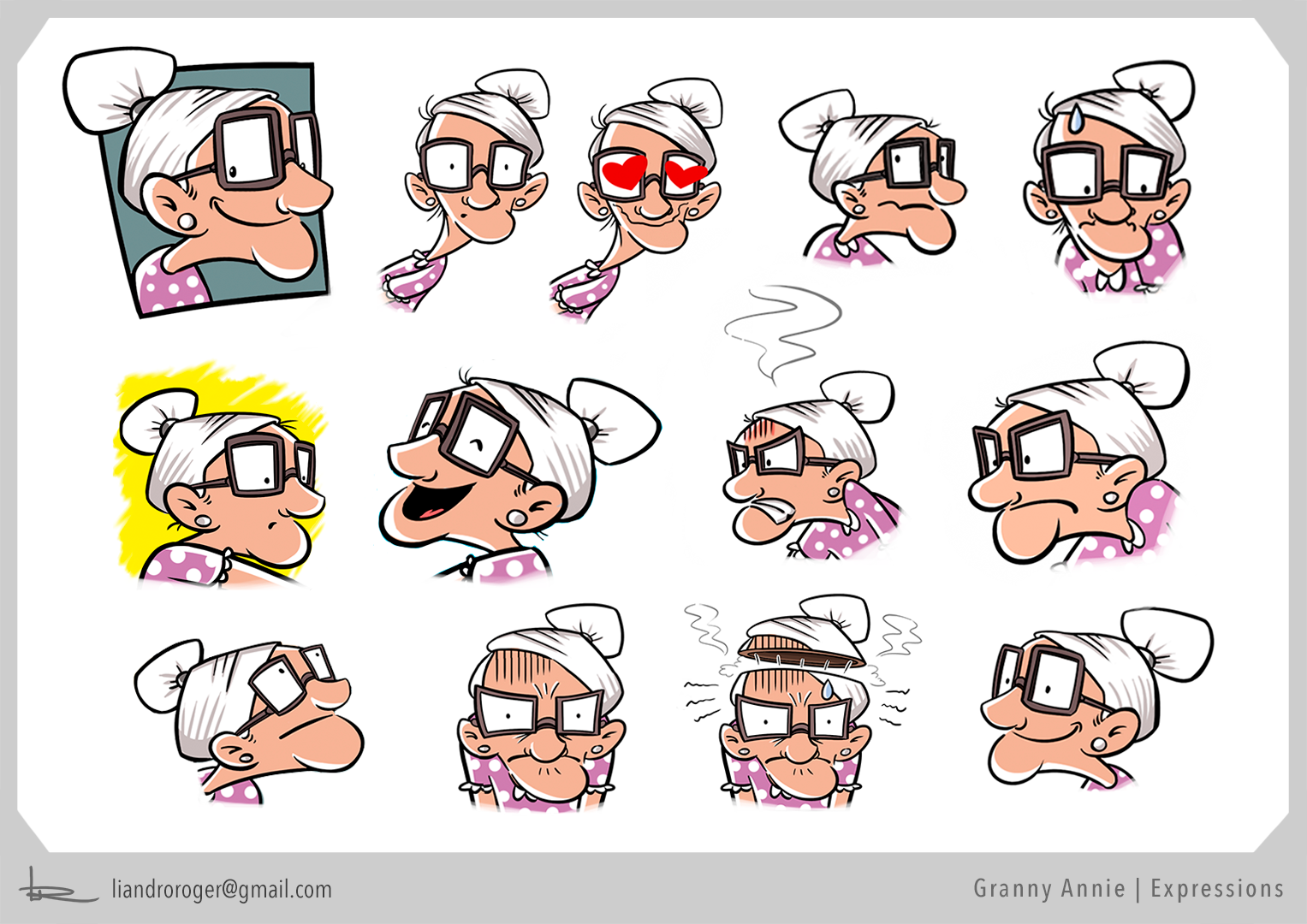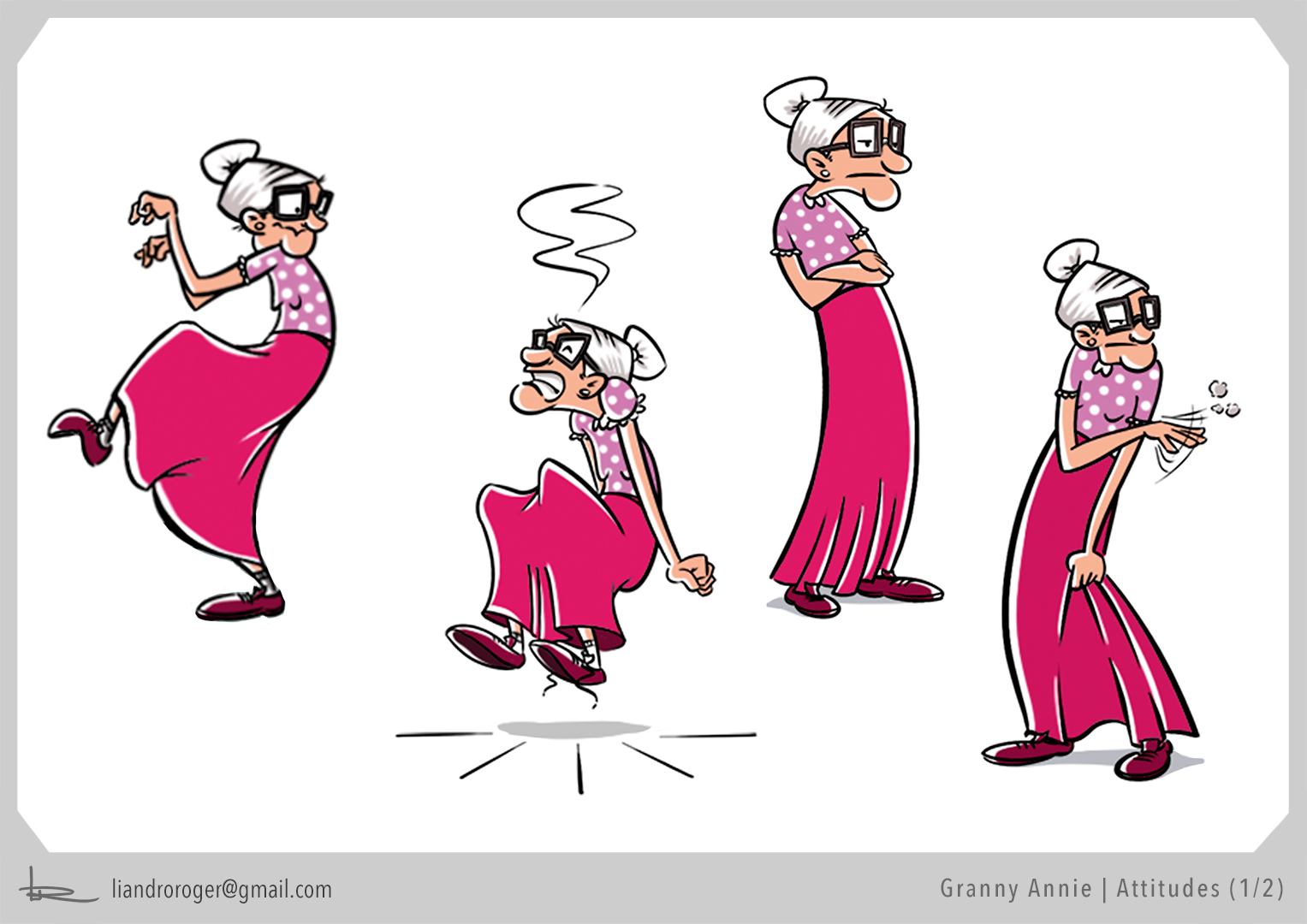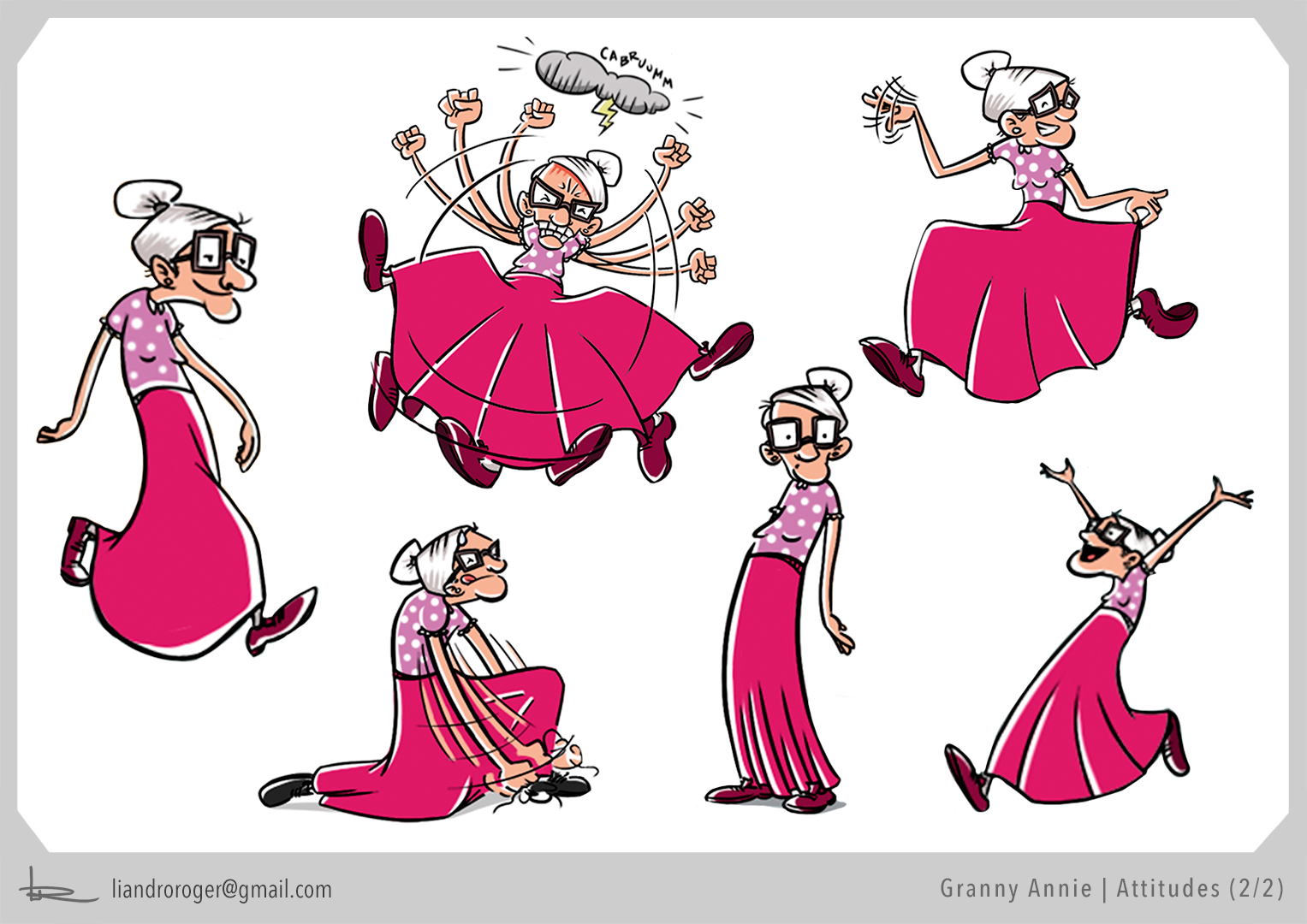 Studies, free sketches and more.